TREE REMOVAL & TREE SERVICE IN GLEN MILLS, PA
When you need your trees serviced, we are more than just a basic tree care company. Our services range from pruning to thinning, crown clearing, stump removal, tree planting, tree removal, and emergency service.
Glen Mills is one of the Pennsylvania areas originally granted to William Penn in 1681. The first settler of Glen Mills was George Cheyney, who is also the namesake of a nearby town and University. The town got its name after two paper mills that were built in 1835 and 1846 by the Wilcox family, which supplied the U.S. government with a special, patented paper that would become government bonds and notes.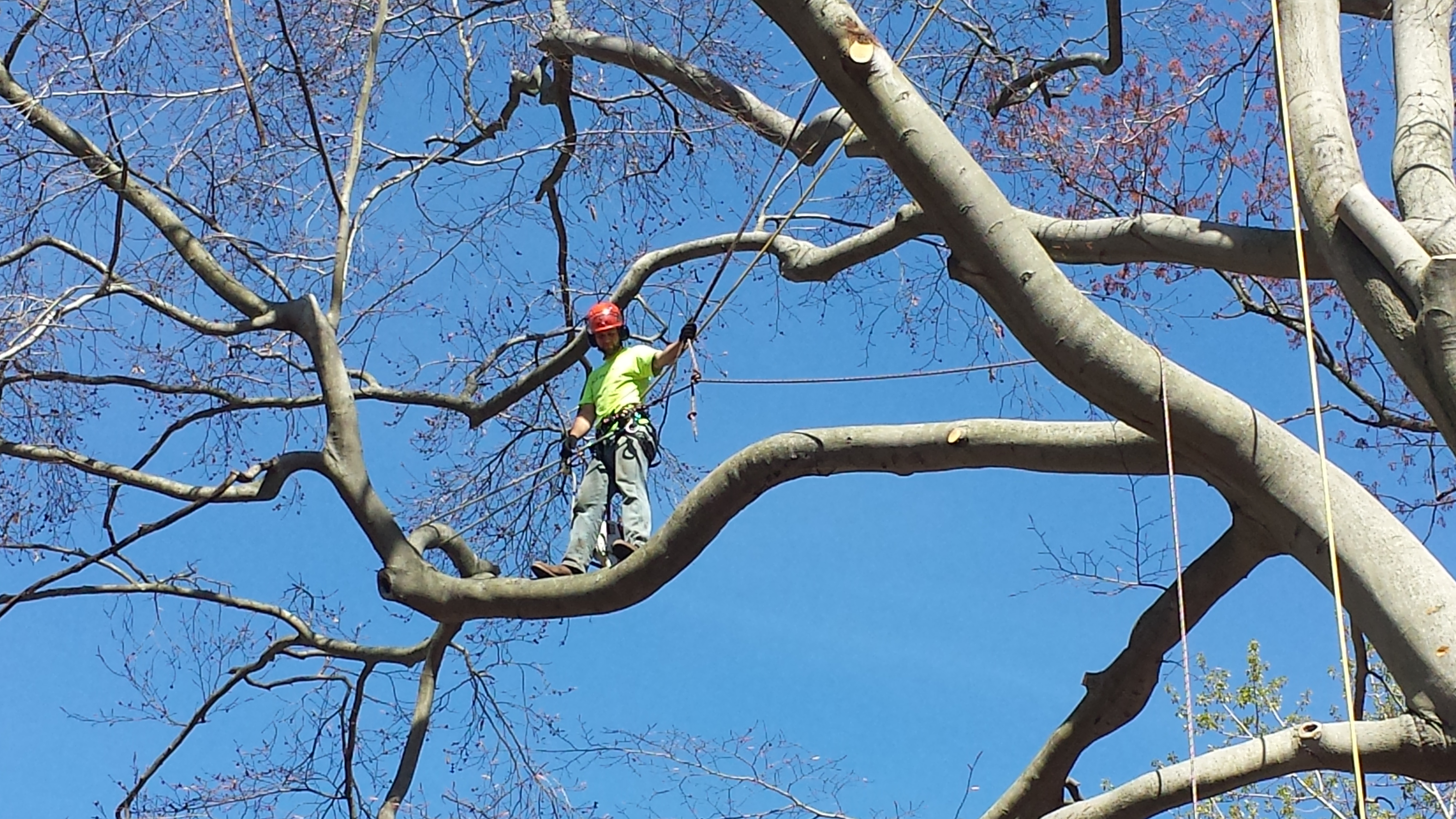 The grist mill, built in 1704 by Nathaniel Newlin, still stands and is a popular destination for families and history buffs. In 1983, the Newlin Mill complex was listed on the National Register of Historic Places.
Now we haven't been around as long as the town but if you need professional tree service in Glen Mills, PA you will appreciate our knowledge, passion, and experience.
We offer a complete range of services for your property. Whether you need general tree service or tree removal in Glen Mills, PA, you can trust us to properly care for your trees and shrubs.
Our Employees are our Ambassadors
Our human resources philosophy is simple. We hire quality people with character and integrity.
We screen our employees, ensure they can commit to our high standards, and provide ongoing training and support. You will find that each member of our team will provide you with professional, friendly and courteous service.
Our team has a wide-range of skills in the tree care industry. They are chosen not just for their technical ability but, just as importantly, for their service attitude and demeanor. When you're looking for quality tree service in Glen Mills, PA, we believe you'll experience this first-hand when we have a chance to work together on your project.
Licensed & Insured
We are a licensed contractor in the Pennsylvania & Delaware. We uphold a high standard for ethics and performance, and take this responsibility seriously. As a licensed contractor we must meet stringent insurance requirements. We are fully insured and if we have the opportunity to work together to provide you with safe tree removal in Glen Mills, PA we will provide you with a Certificate of Insurance (COI) prior to the start of your project.
Community Minded
We are Members of the Chamber of Commerce. Our membership is a sign of our commitment to maintaining a professional organization and being part of the larger business community. Chamber Members, like Monster Tree Service, are engaged and active in the business community and see our membership as a way to strengthen our ties to our customers in Glen Mills PA.
Accredited Better Business Bureau Member
We are an accredited member of the Better Business Bureau. For our tree service customers in Glen Mills, PA this signifies our intention every day to live up to the highest ethics and standards. We take our responsibility to our customers very seriously and this is one more way we differentiate ourselves from other tree care companies.
Compliance with all Federal, State & Local Regulations
There are numerous government agencies that have regulatory oversight to ensure we are in compliance with Federal, State, and local regulations for tree removal in Glen Mills, PA.
If you are a customer for our tree service in Glen Mills, PA, you can be assured that we are living up to the most stringent standards for licensing & safety.