Meet Our Team
Valeri Mariakis, Certified Arborist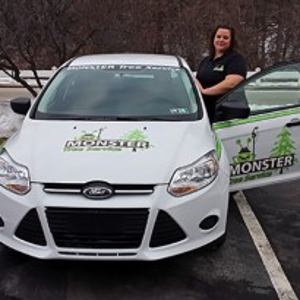 Valeri Mariakis is an ISA Certified Arborist with Monster Tree Service. Valeri was born and raised in Lakewood, OH. Valeri graduated from Ohio State University with a B.S. in Agriculture. Valeri has been ISA certified since 2009. When Valeri isn't working at Monster Tree Service, she enjoys tending to her bonsai trees, crafting, baking, gardening, and hiking with her dog.
---
Production Crew, Production Team Manager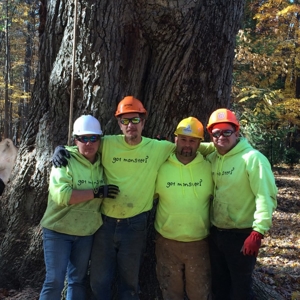 Our production crew has over 30 years in the tree service industry and has performed work ranging from technical hand pruning to large scale removals and land clearing. From left to right – Rachael, Shawn, Bill and Manny
---
Daniel Schrodt, President
Daniel Schrodt, President, has been in the forestry and horticultural industry for over 25 years.
---