Tree Service in Mahtomedi, MN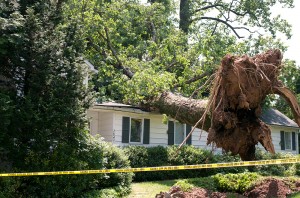 Those who live in the Mahtomedi, MN, area and the rolling hills of the St. Croix River Valley really take pride in their yards and properties. Monster Tree Service can help you keep everything looking its best by providing high-quality tree care that upholds our stringent standards for customer service, customer satisfaction, safety and professionalism.
Tree Trimming
At Monster Tree Service, we know that trees are an important part of your yard and landscape but that sometimes they can get overgrown and damaged. Trimming can help to promote growth and remove deadwood that can eventually fall and cause potential property damage or even injury. Our professional climbers and arborists specialize in trimming procedures for all variety of trees and shrubs.
Tree Removal
When tree trimming isn't an option, or removal is preferred, Monster Tree Service can safely and professionally remove your trees, small or large. We have the know-how and state-of-the-art equipment to tackle your removal quickly.
Stump Grinding
Whether we remove your tree or Mother Nature has taken its course, there's often a stump left behind. Stumps are often unsightly and can sometimes be a hazard when mowing and taking care of other landscaping chores. We have the proper equipment to grind the stumps down below the surface, leaving only wood shavings behind, so you can plant a new tree, shrubs, flowers or grass in place of the stump.
Emergency Tree Assessment
Our arborists can provide a comprehensive inspection of your trees in Mahtomedi, MN, to identify common issues that may pose a threat to the safety of people and property nearby. We will help you determine the best course of action, whether it be trimming, removal or treatment.