Oakdale, MN Tree Services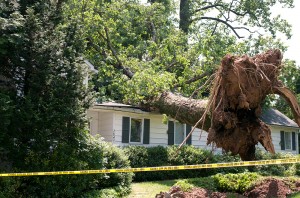 People in the local community take pride in their yards and trees. However, sooner or later tree services in Oakdale will be needed, and it's best to be proactive in your approach to tree care. Due to the risk of damage or injury, removal of dead or weakened trees should be taken seriously and handled by a professional tree service —before Mother Nature decides to do it for you. A tree falling and damaging a house or fence is not a case of bad luck–it can be prevented!
Tree Removal
The reasons for removing a tree depend on various factors – such as the age, condition of the tree being removed, safety concerns and proximity to other trees or buildings. The trained professionals at Monster Tree Service are experts in the tree service industry. As arborists, they study how trees grow, form and interact with nearby trees and buildings, and are experienced with the dynamics/characteristics of many tree species. This study and experience aids the arborist in making informed decisions during challenging removals.
The average tree service removal can be accomplished safely with one of Monster Tree Service's crews and supporting equipment. Removals get more technical as the number of obstacles or safety factors increase, and Oakdale, MN residents can rely on us to remove trees quickly and efficiently, without causing any further damage to nearby structures or foliage. We have experience conducting removals for a variety of reasons, including property clearing, landscaping and hazard prevention. We also remove trees during or after disasters and emergencies.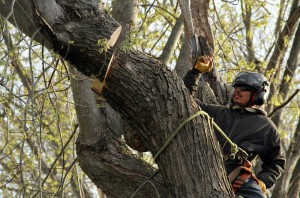 Stumps can also be removed, no matter what size they are. Stumps make a yard appear unsightly and can make replanting difficult. With our quality grinding equipment, stumps are chopped up and removed promptly, allowing you to plant another tree, grass or flowers.
Tree and Shrub Trimming
Sometimes all a tree needs is a good trimming. Trimming is both an art and science, and requires knowledge of the trees in the area, and the patience to do it properly. A tree service that removes limbs improperly can cause health problems for the tree and create an unsightly landscape.
Contact Monster Tree Service for all of your tree service needs, including removal and trimming in the Oakdale, MN, area.