Woodbury Tree Services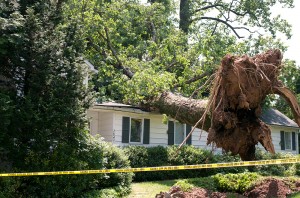 Monster Tree Service is full-service trimming and tree service removal company that serves Woodbury, MN and the surrounding areas.
Tree Removals in Washington County
Our customers have varied reasons for wanting to remove a tree. Sometimes the tree is dead or diseased, but often times the tree presents a hazard to people and property, has overgrown its space or creates a seasonal mess. Whatever reason you have to remove a tree in Washington County, Monster Tree Service has the equipment and knowledge to safely and economically handle the removal.
Elevating
Woodbury, MN, residents like to keep their properties looking clean and neat, but when trees get bushy and thick, the entire property can begin to look neglected. Monster Tree Service's elevating tree service process removes the low branches on evergreen trees, which creates a cleaner, shapelier tree.
Stump Grinding
Having a tree removed or cleaned up after a storm is only part of the job required to get your Woodbury, MN, property back into shape. Stump grinding removes the unsightly stump left behind and creates a perfect mulch bed for planting new trees, grass or a garden.
Deadwooding
Deadwooding is the process of climbing through a tree and removing the dead and damaged branches. A tree that has been deadwooded not only looks better, but is less likely to suffer or cause damage in windy and stormy conditions.
Cabling and Bracing
Sometimes bad things happen to good trees. However, healthy hardwood trees that suffer from cracking or splitting can often be saved. Running cables and braces around the weak parts of the tree allow that tree the time needed to heal and grow strong.
Hazardous Tree Assessment
As beautiful as trees are, they can become very threatening when limbs and trunks that hang over the property become overgrown or damaged. Having your property assessed for potentially dangerous trees can reduce the incidence of expensive and dangerous accidents.
Tree and Shrub Trimming
It can be hard to keep your property beautiful if your trees and shrubs are misshapen or overgrown. Monster Tree Service's tree and shrub trimming gets your green growth under control and brings your trees and shrubs back into a manageable shape.
Land and Lot Clearing
If you're considering new construction or renovations, you should always start with a blank canvas. Call Monster Tree Service to remove the trees and thick brush growing on your property and give your project the clean slate it deserves.
Contact us for all your Woodbury and Washington County tree service needs!