Tree Services in Plymouth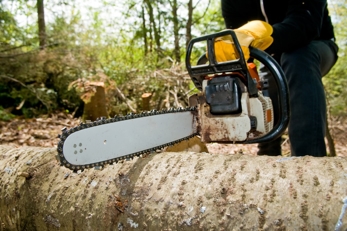 Keeping our property well-maintained for an appealing appearance begins with expert tree service. Able to handle all of your needs and desires for your property, Monster Tree Service has a certified arborist on staff to provide the most comprehensive and safe tree care in the Plymouth, MN area.
We are a locally owned and operated company, offering a variety of benefits that have established long lasting relationships with our clients. They know that when they experience damage or see a disease appearing on their trees, our removal service will maintain the health of the property without harming the foundation.
With a focus on customer satisfaction for both commercial and residential property owners, we follow advanced safety procedures and utilize top of the line equipment to complete your tree maintenance quickly and efficiently.
Prompt Care for All Your Needs
With our commitment to our customers, we provide the fastest and most reliable tree care in the area. Diseased trees pose a threat to your property and increase liability, requiring the need for removal to properly protect your investment.
Our tree removal near Wayzata and the surrounding areas uses advanced equipment to aid our climbers throughout the process. Branches are thinned and cables are added to support weak trees, while our thorough assessments minimize further damage to your property.
Our process begins with inspecting all trees and shrubs on the property, evaluating their health and growth. We are a licensed and insured company, taking full responsibility for all of our services while on your property. Whether a routine service or complete tree removal, we provide a full range of care for all properties.
Total Tree Care from Professionals
Monster Tree Service crews are fully licensed and equipped with the tools and resources that allow us to complete the job correctly. We have bucket trucks, log trucks, grinders, cranes, skid steers, and more, working diligently to service your trees.
Trained in proper pruning practices to enhance the longevity and health of your tree, we help your trees develop strong trunks and branches. We have the experience to provide you with the best care in Plymouth.
Our total care ranges from trimming to stump grinding, deadwooding, elevation, canopy thinning, lot clearing, planting, and tree removal in the southern and western suburbs of Minneapolis. Schedule your free estimate to complete the job safely and correctly in a prompt manner.