Meet Our Team
Brad and Christina Vance, Owner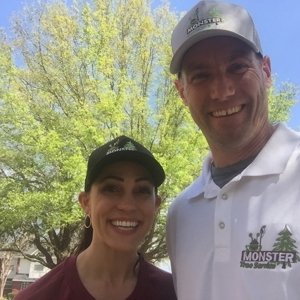 Brad and Christina Vance enjoy seeing smiling faces after the Monster production crew, office manager and ISA certified arborist finish the job the right way. Serving our customers is what we enjoy most about Monster Tree Service of North Dallas. We are proud of the experienced Monster team that prides itself on quality, communication and safety mixed in with a little fun. Our reviews, ratings and customer testimonials speak for themselves.
---
Jami Kinderknecht, Office Manager
Have you ever talked to someone that makes you smile the moment you hear their voice? Meet Jami! She's our office manager, customer advocate, organizer and a number of other things so most of us just refer to her as "The Glue". She holds us all together and makes sure our customers have clear communication on everything we are doing and happily answers any questions that come up.
Jami has been with Monster Tree Service of North Dallas since the beginning and we're extremely thankful to have her on the team. Customers enjoy working with her and all of us on the team would be lost without her. Give us a call and try not to smile ??
---
David Brantley, ISA Certified Consulting Arborist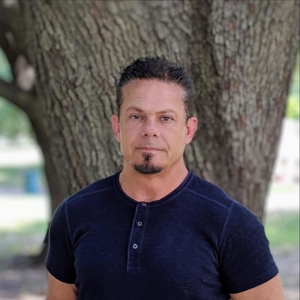 Meet David Brantley! You'll immediately feel David's warmth and compassion for all living things especially sick trees. With over 20 years of industry experience, David is known around North Dallas as a leader not only in diagnosing sick trees but for his ability to treat them effectively and nurse them back to health.
David has extensive experience not only as an ISA certified consulting arborist but also as a climber, crew leader and operations manager. His overall experience allows him to work hand in hand with Chris and our production team to make sure your trees and shrubs receive the correct trimming and pruning needed for longevity and beauty.
We offer David's arborist consultations as an ongoing service to our valued customers. The more you meet with David, the more you'll admire the unique skillset he brings with his extensive experience on both the operations and consulting sides of the business.
---
Chris Settle, Production Team Manager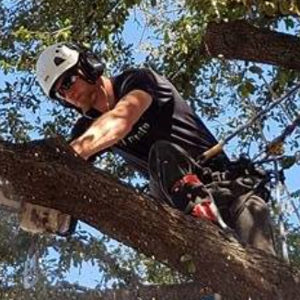 Chris is the first friendly face you will see on the Monster team when we show up to serve you.
Chris leads our production crew, trains all new hires, keeps our equipment the best in the area and upholds the high standards we expect when serving our customers. Chris has been with the Monster team from the very beginning and came to the team as an experienced climber and crew manager.
Chris' focus on quality is a big part of what creates what we like to call the "Monster difference". The production crew that he leads will leave you smiling from the first knock on the door to the final clean up. His team prides itself on enhancing the value of the property and trees on every job.
Chris has an impeccable safety record. We have industry leading insurance to protect our customer but never intend to use it!
Chris is the "ironman" of our team. He's never missed a day and his work ethic sets the standard for our team.
Get to know Chris a little bit better on his next visit and ask him about his favorite football team.
---