Tree Service in Milpitas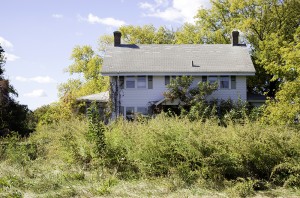 While the weather is mostly sunny and warm in Milpitas, it still suffers from extreme temperature changes. Also, because much of the rain falls during the winter months, this also means that when springtime hits, the trees grow tall and are full of leaves. Not to mention shrubs and flowers are blooming everywhere!
As a tree service extremely familiar with the Milpitas area, we recognize the importance of maintaining your landscape in such a mild and dry—yet sometimes temperamental region.
Some of the tree services we offer to both Milpitas residents and commercial organizations include:
Tree Removal & Stump Grinding/Removal
Tree Pruning & Trimming
Tree Inspection, Care & Prevention
Emergency Tree Removal
Do Not Remove Trees On Your Own – Call Our Tree Service in Milpitas!
Imagine if you were to remove a tree yourself. Do you have all of the tools and equipment? Are you positive that your neighbor's yard will not be impacted? If you are uncertain about the answers to these questions, calling our tree service out to your Milpitas home or office building is crucial. After all, if you are inexperienced, you have the potential to not only hurt yourself, but damage your yard and others within your vicinity.
When do we offer our tree service in Milpitas?
If you have an emergency, we offer our tree services around-the-clock. What does this mean? After a storm, those who need trees or branches removed from their property can expect our crews to arrive promptly, in order to begin the repair and clean-up process quickly. Also, even if your trees do not appear to be as damaged as previously thought, our Certified Arborist will determine if there are any issues that could lead to further problems.
For those who don't have an emergency but need tree removal, trimming, pruning or planting services, a crew can be scheduled to come out within several weeks, at most.
In all, we at Monster Tree Service offer a wide variety of services to help both our commercial and residential clients preserve their trees and landscape. There are not many jobs that we can't do, so rest assured that when you call us, you are getting in touch with a company that cares!