Tree Service in Monte Sereno
As the seasons change, the look of your yard changes. At Monster Tree Service of the South Bay, we offer tree service in Monte Sereno that will keep your yard looking beautiful.
What can you expect from our tree service in Monte Sereno?
Creating tree maintenance plans
Tree trimming and pruning
Stump grinding and removal
Bracing and cabling
Hazardous tree removal and emergency services
In addition to offering these services, we also have ISA Certified Arborists on staff and available at every job site. Therefore, we just don't come out and "cut trees down," we offer a team of professionals who will be able to determine if the tree can be saved or if it is damaged beyond repair. We will also be able to determine the safety and health of the tree and whether or not removing it will affect the stability of your yard or that of your neighbors.
In all, there are a lot of things you should expect from a tree service in Monte Sereno. If you choose us, you will find that our services are not only comprehensive, but that our customer service and knowledge is exemplary.
We Offer Emergency Tree Service in Monte Sereno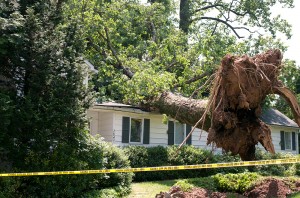 During a storm, not only do tree limbs break off, but the tree itself can break. Unfortunately, sometimes they can even fall onto your home, car, neighbor's property or another tree. When this happens, you can count on Monster Tree Service of the South Bay. We offer emergency tree services because we know that not only do you want all trees and limbs removed with haste, but that you want a company that will do it carefully.
Safety Always Comes First At Monster Tree Service
At Monster Tree Service, our priority will always lie in guaranteeing the safety of our workers and clients. Our crews utilize state-of-the-art equipment and dedicate much of their off-time to educating themselves on all of the latest updates and changes within our industry.
To hear more about our tree services available in the Monte Sereno area, please reach out to us today.