Tree Service in Santa Clara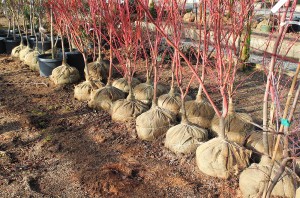 Monster Tree Service is an elite tree care service that provides a customized plan guaranteed to match your landscaping desires and budget. Our tree services in Santa Clara, CA, include tree trimming and removal, stump grinding, hazard assessments and cabling/bracing for support, as well as property and lot clearing. We also provide emergency tree services for when a surprise storm rolls through or an infestation goes unnoticed and branches start dropping unexpectedly.
Our professional tree crew is fully insured and trained in the Tree Care Industry Association's (TCIA) approved safety programs. We also comply with the Department of Transportation's (DOT) safe vehicle operation guidelines and the Occupational Safety and Health Administration's (OSHA) work safety rules, in addition to providing regular safety training for our crew members. When you hire us for your tree service needs, you can rest assured that we are taking the safety of our employees and your property seriously.
Don't hesitate to contact our tree services in Santa Clara, CA, for a complimentary estimate in hours, not days!
Our Experts are Knowledgeable and Reliable
Our ISA Certified Arborists are well versed in every stage of a tree's life, regardless of the species or size. They are experienced in the use of state-of-the-art equipment to fertilize, treat, prune and remove any tree or stump, and will work to complete all projects as quickly as possible out of respect for your time and property. When you meet with our tree service representative in Santa Clara, you will receive a property evaluation and expert advice for all of your tree servicing needs.
Tree Pruning and Removal
Our arborists have the expertise to accurately determine any issues with your tree and to treat them accordingly. For instance, they can spot arboreal diseases and devise a plan to treat them effectively. Without this experience, diseases can be missed and trees could deteriorate and die. Let our professional crews take care of your trees, we'll treat them as if they were our own, with the utmost care and admiration.
We can trim and shape your trees to maintain their health while highlighting their natural beauty and making them picturesque. We can also remove trees that are unsafe or problematic. Our tree service teams in Santa Clara, CA, employ the latest equipment and techniques to complete each service quickly and efficiently, with minimal disturbance to your property.