MEET Our TEAM
​​​​​​ Mike and Renee Barnes (and Tucker our mini-Australian Shepherd) - Owner/Operator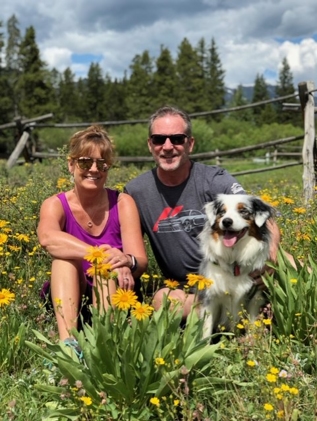 Mike and Renee grew up in the Green Mountain area and still reside there. They love spending time in the Colorado outdoors including camping, dirt biking and UTV'ing. They are both passionate to serve the community. After a long haul in the corporate finance world, Mike decided to make a change in 2019 and do something different and outdoors (not behind a desk). Who knew they would decide to open the Southwest Denver Monster Tree Service Franchise and love every minute of it.
Bobby Savage - Operations Manager/Sales Arborist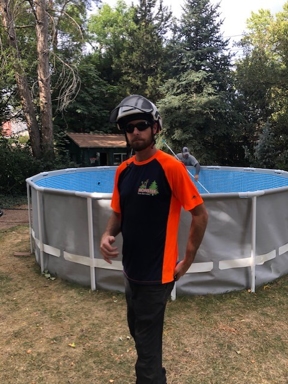 Bobby was born and raised here in Colorado. He always had a interest in plants growing up so he jumped on a tree crew to learn as much as he could as early as he could. He has been in the industry going on 17 years with plant health care and climbing practices. He is now a ISA Certified Arborist and ISA Certified Tree Worker Climber Specialist. He loves that the industry is always evolving and he never stops learning new practices. His hobbies include snowboarding, rock climbing, camping and just being in the mountains as much as he can.
MJ (AKA Michael Jordan) Climber Specialist & Arborist

Michael was born and raised in New Orleans LA. He moved to Fort Collins when he was 18 and then to Denver when he was 24. Michael got into the tree business when he was 21 because some friends were working at Kincaid Tree Surgery in Fort Collins. He decided to try it out and his boss had him climbing almost right away. He fell in love with the work when he started climbing and has been doing it for the past 9 years. In his free time he spends time with his dog Champ, hiking, camping, skiing, and just about anything else there is to do outside.
Andrew Shanahan - Tree Service Groundsman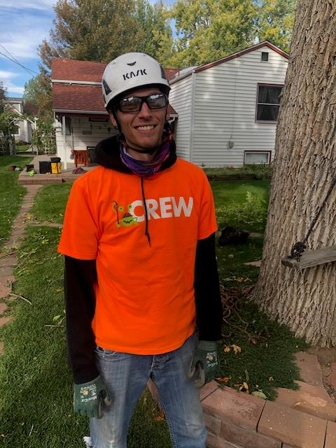 Andrew was born and raised in the Southwest metro area of Minneapolis and attended college in Fargo, ND for Natural Resources Management. His grandfather owns a tree service, and he had the pleasure of working and studying under him for a couple of years. Recently, Andrew's cousin started a tree service of his own, and has been very happy with his decision in doing so. He has dreams of following in the family footsteps, and starting a business of his own one day. Also, in our current natural resources crisis, Andrew dedicated his field of study to natural resources management. Trees are, of course, a necessity for the well-being of the future of our planet. Therefore, working in the tree service to preserve and maintain our community, is an honor for Andrew. He has been in the tree service industry for about 3 years. His hobbies include attending concerts, hiking, playing basketball, enjoying the company of friends, video games, and hopefully he will be able to get an Epic ski pass for the first time this year!