Meet Our Team
Mike and Renee Barnes (and Tucker our mini-Australian Shepherd), Owner/Operator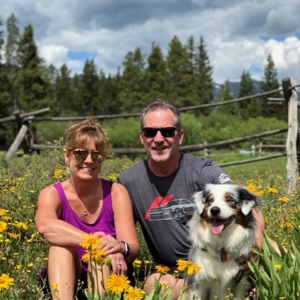 Mike and Renee grew up in the Green Mountain area and still reside there. They love spending time in the Colorado outdoors including camping, dirt biking and UTV'ing. They are both passionate to serve the community. After a long haul in the corporate finance world, Mike decided to make a change in 2019 and do something different and outdoors (not behind a desk). Who knew they would decide to open the Southwest Denver Monster Tree Service Franchise and love every minute of it.
---
Bobby Savage, Operations Manager/Sales Arborist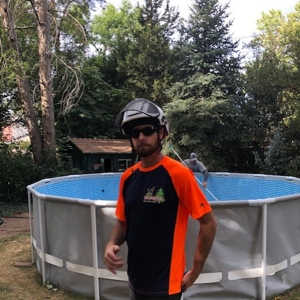 Bobby was born and raised here in Colorado. He always had a interest in plants growing up so he jumped on a tree crew to learn as much as he could as early as he could. He has been in the industry going on 17 years with plant health care and climbing practices. He is now a ISA Certified Arborist and ISA Certified Tree Worker Climber Specialist. He loves that the industry is always evolving and he never stops learning new practices. His hobbies include snowboarding, rock climbing, camping and just being in the mountains as much as he can.
---
MJ (AKA Michael Jordan), Climber Specialist & Arborist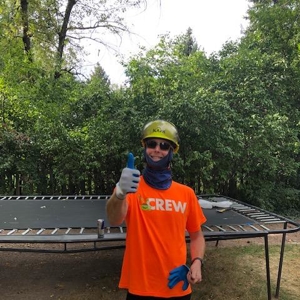 Michael was born and raised in New Orleans LA. He moved to Fort Collins when he was 18 and then to Denver when he was 24. Michael got into the tree business when he was 21 because some friends were working at Kincaid Tree Surgery in Fort Collins. He decided to try it out and his boss had him climbing almost right away. He fell in love with the work when he started climbing and has been doing it for the past 9 years. In his free time he spends time with his dog Champ, hiking, camping, skiing, and just about anything else there is to do outside.
---
Matt Grabianowski, Plant Health Care Specialist/Climber Specialists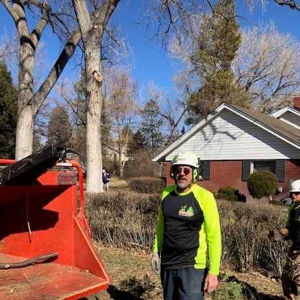 Matt was born in Minneapolis, Minnesota and lived in the suburb of Bloomington until his family moved to the south suburbs of Denver in 1979. Matt graduated from Cherry Creek High School and attended the University of northern Colorado where he studied Music and Journalism. Matt always had an interest in climbing up trees as a youth and took an opportunity with a tree company in 2003 after a major blizzard hit the metro area. Matt have kept employment in the industry for the last 17 years and has earned his ISA certified Arborist License and a Qualified Supervisor License from the Colorado Department of Agriculture. Matt has an interest in promoting progressive and environmentally sound practices in the industry and looks for ways to use them in daily activities. In his spare time he likes to play the trumpet, attend concerts, play table-top games, watch films and popular Netflix shows, and go for coffee with his friends.
---
Zach Barton, Groundsman/Tree Climber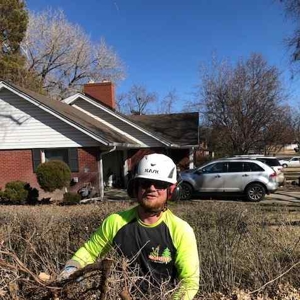 Zach grew up in Bozeman Montana, hiking in the summers and skiing in the winters. After a couple years at the Colorado School of Mines Zach developed a passion for climbing and wilderness and began working summers for the Forest Service as a Wilderness ranger. Working with trees in the backcountry was something he really enjoyed which lead him to this urban arborist position with Monster Tree Service. Zach loves living in Denver and says it's a great location to work, and enjoys what it has to offer such as climbing and skiing.
---
Justin Elminger, Crew Lead for Denver East Office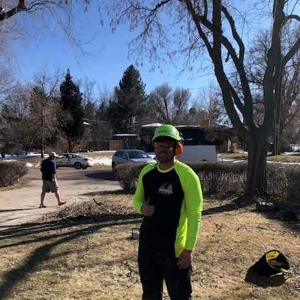 Justin has been hired to lead the Crew for our East Denver location. He will be helping us out this Spring and getting a feel how the Monsters operate. We're glad to have him on our team, at least for a while. We may try to steal him, so don't tell the East side.
---