TREE SERVICE IN MALVERN, PA
Catering to residents of the Malvern PA area, our experts of Monster Tree Service professionally provides quality tree service such as pruning, cabling, and tree removal.
Tree Removal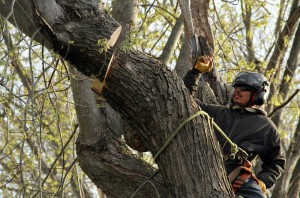 Monster Tree Service can remove trees for any landscaping purpose. To ensure that each tree removal is performed efficiently, our professionals follow the tree service standards put in place by the International Society of Arboriculture. Customers in Malvern, PA can depend on the expertise of our staff and our quality machinery to remove trees no matter what type of situation it is. If your trees seem like they are dead or broken, call us to have your tree removed safely to prevent a dangerous incident from happening.
Need space cleared for a new construction project? Want to let sunlight shine into your yard? Need to get rid of a tree that is obstructive? Let us meet your maintenance need with our affordable tree removal service!
Tree Pruning
TRIMMING, PRUNING AND DEADWOOD REMOVAL
To improve the natural shape of the tree undergoing maintenance, we at Monster Tree Service use specific pruning and trimming strategies. Depending on what trimming the tree needs done, our staff will use either the hygienic, drop crotch, or cosmetic pruning approach. We suggest having your tree pruned in the early spring or late winter right before growth starts. This is considered the best time to have pruning tree service done on trees because it makes them have a beautiful appearance in warmer weather.
Don't stress yourself out trying to lift heavy wood. Let us come and remove branches or trees for you. Our tree service is available year round. Leave the dead, broken, and diseased trees up to our tree removal services!
STUMP GRINDING
Have an annoying stump in the yard? Monster Tree Service can get rid of it using a grinding technique. Use the newly cleared area to let grass grow or replant a landscape. We use high-quality grinding equipment to remove the stumps fast and efficiently.
STORM DAMAGE AND CLEANUP SPECIALISTS
When the winds pick up in Malvern, PA weak branches become susceptible to breaking. Terrible weather conditions such as blizzards, hurricanes, and thunderstorms can cause bark to chip off, crotches to split, and trunks to splinter. When this happens, residents can rely on the expert emergency services of Monster Tree Service to take away the damage. Don't forget, having trees undergo maintenance beforehand also helps to prevent them from breaking and becoming an environmental hazard. Monster Tree Service can remove your storm-damaged tree and help you make a suitable decision on the best approach to handling a damaged tree.
LOT CLEARING
Monster Tree Service can clear away trees that are a nuisance when it comes to building a foundation or replanting an area. When a tree is blocking means for area improvement, we can get it out of the way for you. Even if you need just a small area cleared to make a path or a little space, our tree removal equipment can fit into the most crowded areas. Contact Monster Tree Service for an evaluation at your Malvern, PA location!
Call us today to have your property inspected by our experts!