Professional Tree Services
Local, High-Quality Tree Services at an Affordable Price!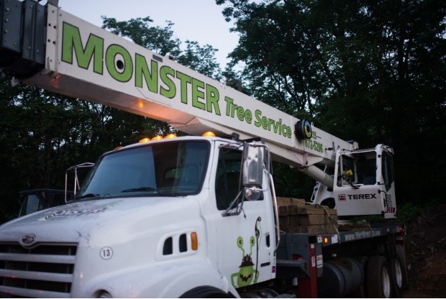 At Monster Tree Service, we are committed to two things: keeping trees healthy and keeping customers satisfied! All of our services are designed with those two goals in mind. As a result, we're the leading tree service company in the U.S., and the only franchise offering local certified arborist teams in multiple locations nationwide.
What does our approach mean for you? It means:
Professional, on-time service
Emergency appointments available
Responses and estimates within hours, not days
Environmentally friendly and convenient practices
When you want tree services that care about you, your property, and your wallet, we're the company to trust. Get your free quote today!
Contact your local Monster Tree today for a free estimate!
Our Tree Services
Our list of tree services includes (but is not limited to):
Taking Care of Plants & Trees
One of our favorite things at Monster Tree Service is when taking care of trees and taking care of you align perfectly. That's why we do our best to trim, prune, or improve the health of trees rather than remove them. When removing them is the only option, we even provide options for replacement. As Certified Arborists, we can transplant large trees to your property effectively and safely!
Our plant and tree care offerings include services like fertilization, pest and disease control, deep root feeding, and state-of-the-art trunk injections. Our fully insured workmanship is guaranteed to be both effective and environmentally friendly.
When you want a service that cares for the environment while protecting your property's value and appearance, call Monster Tree Service!
Find your local Monster TreeContact Monster Tree today!