Tree Service in Cupertino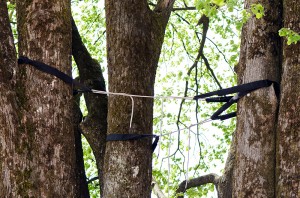 Monster Tree Service of the South Bay offers experienced professionals who are skilled in every kind of tree service Cupertino, CA, residents and business owners would expect. Some of the services you can expect from us include, but are not limited to:
Tree trimming
Complete tree and stump removal
Implementing tree health plans
Assessing the hazards and risks of trees
Diagnosing soil and plant problems
Lot clearing
Removing fuel for fire-safety clearances
What makes our tree service in Cupertino stand out?
At Monster Tree Service, we value many things. Some of the things we care about are based on the customer service experience we seek to provide our clients. We stand out by making sure our workers, as well as your family, friends and neighbors are safe by using state-of-the-art tools and equipment. Also, each and every member of our company has an intense desire for knowledge. By staying up to date with all of the latest changes in code, procedures and general know-how in the business, we constantly seek to exceed the expectations our clients have of us from the very first meeting.
Choose Us for Thorough Tree Services in Cupertino
When our team of workers come to your home or business site, they will come equipped with everything to perform their job. Some of the tools and equipment they use (depending upon the job's size and scope) are cranes, stump grinders, chippers and any necessary hand tools. What's more, because we hire experienced professionals, you can rest assured that our workers are thoroughly skilled in using every tool and piece of equipment at their disposal.
Effective Tree Removal and Much More!
If tree removal were so easy, everyone would be doing it! Also, removing it is one thing, but taking all of the factors surrounding removal into consideration is another! While removing the tree and/or stump is solely on your mind, we take other things into consideration, such as how close the work will be done to your home and if it will affect your neighbor's yard. In all, we consider every angle of the removal process!
For an exceptional and comprehensive tree service in Cupertino, please give us a call. We are also able to offer 24/7 emergency services.