Professional Tree Removal Service
Contact Us for a FREE Estimate From Our Local Tree Removal Experts
The Certified Arborists at Monster Tree Service love trees—but we also recognize when a tree is beyond any help. While we do everything we can to revitalize or save trees, sometimes they are too diseased or damaged to heal. When that's the case, you need tree removal services fast. Dead trees lack the ability to support themselves—so dead trees are often a dangerous liability.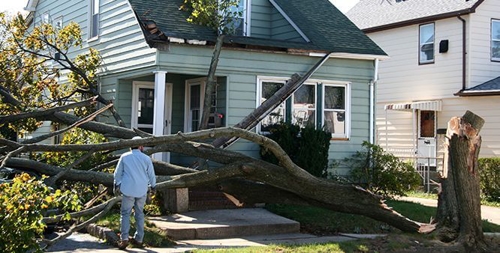 Get Rid of Diseased, Pest-Infested, or Dead Trees
​​​Let our local tree removal team take care of it. We use industry best practices and state-of-the-art equipment to remove your tree safely and effectively. Everything we do is in-house, so we don't employ subcontractors or rented equipment. What does that mean for you? It means we offer a service that is more affordable than any other tree removal service in the industry. We're a locally owned and operated company with the resources of a national business, so our clients can depend on high-quality service that's equally fast and friendly.
Get a free estimate within hours—contact us online today.
What Happens If My Tree Has Fallen?
If your tree has fallen over, whether it was due to a storm or shallow roots, Monster Tree Service provides emergency assistance! Fallen trees need to be removed as soon as possible—especially if one has fallen onto your home or other structures. Learn more about our emergency tree removal services by visiting our page.
Why Choose Monster Tree Service?
The answer to that question is simple: because we care about our customers. For us, we're not looking to just chop down trees or trim some branches. We set out to be the best customer service company in the industry while improving the environment. Tree service is simply the way we accomplish that. That means we always appear at your home on time, professionally dressed, and ready to offer our upfront prices with a friendly smile.
GET YOUR FREE ESTIMATE
Our professionals will get you a free estimate in hours, not days!
Contact Us Today
Because we believe everyone should have access to tree health services, we ensure that our prices are the most affordable prices in the industry. That way, every household can afford to let us take care of their trees, shrubs, and other large plant life.
Don't get us wrong—we're also leaders in the field of tree care. Our Certified Arborists provide high-level expertise about how to handle your property's plant life. Our equipment is state-of-the-art, which means we are both fast and effective. Call upon our services soon!
Get a free quote today! Contact us to see how Monster Tree Service can help you. No job is too big or too small for us!