Tree Service in Flourtown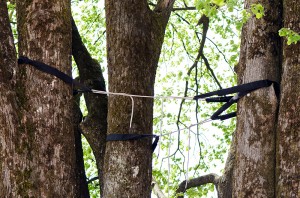 With certified arborists leading each project, Monster Tree Service offers tree removal and trimming services with the highest level of professional care. Our crews are experienced tree care professionals whose expertise is easy to see. Our crews include skilled climbers as well as teams who operate heavy equipment with great skill, treating your property as if it were their own. Our company has built a reputation for delivering excellent services to residential and commercial properties in Flourtown, PA and beyond.
Proper pruning, thinning and deadwooding ensures healthy growth and reduces the risk of liability. Without proper care, removal may be the only way to keep a property safe. Monster Tree Service is one of the leading companies in the industry that has the ability to provide a full range of services in caring for the largest and most difficult removal projects and pruning challenges. We are equipped to handle removing branches at any height, and have the skill and resources to complete your projects for any tree service near Horsham, PA efficiently and affordably.
Why choose Monster Tree Service over other companies in Flourtown, PA?
There are a lot of reasons!
Our Certified Arborists Provide Superior Expertise,
Unparalleled Customer Service
Industry Best Practice for Safety
Skilled, Trained and Fully Insured Crews
Advanced Crane-Assistance and Equipment for all Projects
Because we're a company of experts, we provide our customers with the most stress-free tree removal and trimming service imaginable.
Expert Tree Removal & Trimming Services
Do you have an old oak, a beloved maple or special spruce that needs help? Many times, specimens appear as if they are dying, but they only require some TLC to become healthy again. While other trimming companies may recommend removing trees, we may not.
That's because Monster Tree Service arborists are trained experts who can tell the difference between a dangerous tree and one that is merely in need of care. In many cases, proper pruning, deadwooding and thinning or raising crowns will have a good effect on overall health and strength.
Our tree service near Langhorne, PA includes full inspection of your property to note any structural issues that would make removal more appropriate than trimming. Defects in trunks or bark, as well as diseased or weakened areas are just few of the things we look for. We also are experts in cabling and bracing techniques that help majestic specimens remain stable and healthy for many years to come!
In addition to pruning and removing trees, our capabilities include grinding and eliminating even the most massive of stumps, making us one of the trusted tree companies near Dresher, PA. Unlike other companies —Monster Tree Service's experts provide professional care for trees of every species and size, no matter the condition or the location. Best of all, we service all of Flourtown, PA and the surrounding region.
If you are interested in getting an estimate for your Flourtown, PA project, please call us and one of our certified arborists will provide advice and a cost, if work needs to be done.