TREE SERVICE IN WAYNE, PA
Monster Tree Service is a professional tree service company that provides expert tree removal, tree pruning and related tree service to Wayne, PA and the surrounding area. Our customers represent our best advertising and have fueled the rapid growth and expansion of our business.
We hire only the best certified and qualified staff, supported by the finest equipment and backed by efficient and safe field proven processes.
The result… a premier tree care experience at an affordable price.
Tree Removal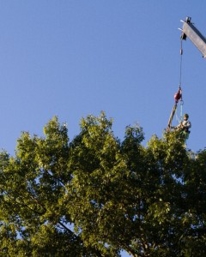 Monster Tree Service has been removing trees in the Wayne, PA, area for years. Our professional crews provide safe, efficient tree removal to eliminate a dangerous tree, create more appealing landscape, provide more natural sunlight, and prevent property damage. Whatever your tree service goal, we guarantee that our exceptional staff and premium equipment will achieve it at a very reasonable price.
Invite one of our trained and certified arborist to perform a free property evaluation. Our arborist will assess your goals, walk your property and prepare a detailed plan to cost effectively achieve your goals. At the same time, he will provide feedback on potential hazards and input on maintenance approach to maximize plant health and mitigate future risk.
We Eliminate Stumps!
No matter how big or how small the stump is, it is no match for our quality equipment and trained professionals! We remove stumps efficiently and cost effectively, neatly leaving grindings in the resulting hole. Upon request we can also dispose of the resultant grindings.
Did you know that stumps are a lure for ant and termite infestation? Don't let the stumps in your yard become a hazard!
Improve your landscape by removing old stumps and replant as appropriate. If we provide tree removal, save money by grinding the resultant stump at the time of the removal.
Tree Pruning
Tree pruning will eliminate hazardous branches, improve plant health, promote proper plant growth and improve the overall value and appearance of your property. If you need help trimming shade trees, ornamental trees, or hedge rows, we provide expert professional staff supported by the best tools and training to properly prune your trees. We work with homeowners in Wayne, PA and the surrounding area to develop a plan to achieve their landscape vision. Though often tree pruning is performed in the spring to provide a basis for healthy and attractive growth, some pruning can be performed during the winter dormant stage at a significant reduction in cost.
Trees that are neglected ultimately create a dangerous situation that can result in unforeseen damage and cost. Call now for your free estimate. Let our certified arborist provide you a plan to ensure property safety and healthy attractive plant growth!
Emergency Service 24/7
When you least expect it, natural disaster can strike, especially when severe weather conditions occur. Even if a tree is healthy, bad storms can break branches and topple trees. We understand that having your car, property, or house damaged from a fallen tree can be devastating. But before repairs and reconstruction can begin, the first step is to remove the fallen branches and trees from the affected area. Residents depend on our emergency response. We take pride in assisting Wayne, PA and surrounding communities with emergency tree removal and related tree service. With just one phone call, a crew is sent to assess the situation, ensure the site is made safe and develop a plan to efficiently and effectively remove the damaged tree or branch.
Contact the experts at Monster Tree Service for your free property evaluation today!